Resource Pack: Civil War: 1863
September 10th, 2012
Purchase
Developers
Publisher
Release Date
10th September 2012 (iOS)
5th August 2014 (Mac)
Website
Forum
Press / Business Contact
Social
Regular Price
USD $6.99 (Mac)
USD $1.99 (iOS)
CAD $6.99 (Mac)
CAD $1.99 (iOS)
EUR €5.99 (Mac)
EUR €1.59 (iOS)
GBP £4.99 (Mac)
GBP £1.49 (iOS)
AUS $2.49
Journey to 1863 and relive iconic battles in an epic single player campaign or against your friends in pass and play multiplayer. Take command of the Union and fight the battles of Dover, Thompson's Station, Dutton's Hill, Stephenson's Depot and Oak Ridge! The improved engine now supports more capable Veteran units and unreliable raw units as well as the ability to change formations. Hours of gameplay included and 2 additional downloadable campaigns are available where you can continue the Union campaign or try your skills as a Confederate general.
Features
8 Mission 'First Strike' Campaign.
8 Mission 'Hoorah' Campaign.
Includes battles based on historic events.
Features both Union and Confederate forces.
7 different unit types with unique gameplay.
Generals can attach to units to increase morale.
Game Center achievements and leaderboards.
Universal App (Works on iPhone & iPad)!
High Definition graphics.
5 Pass & Play two player scenarios.
Press Releases
Videos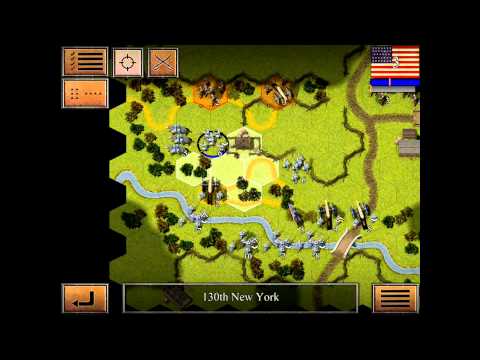 Gameplay Trailer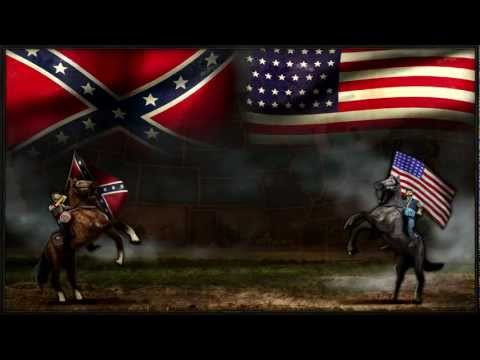 Developer Insight
Screenshots
Download as ZIP file (57.38 MB)
iPhone 1 (Banner) (1.09 MB)
iPhone 2 (Banner) (1.25 MB)
iPhone 3 (Banner) (1.15 MB)
iPhone 4 (Banner) (856 Kb)
iPhone 5 (Banner) (1.12 MB)
iPad 1 (Banner) (5.35 MB)
iPad 2 (Banner) (5.86 MB)
iPad 3 (Banner) (4.97 MB)
iPad 4 (Banner) (5.46 MB)
iPad 1 (5.27 MB)
iPad 2 (5.72 MB)
iPad 3 (2.98 MB)
iPad 4 (4.77 MB)
iPad 5 (5.28 MB)
Combat Analysis - Mac (1.69 MB)
HIgh Definition Graphics - Mac (1.45 MB)
Map Zoom - Mac (661 Kb)
Historical Battles - Mac (1.04 MB)
Combined Arms - Mac (1.45 MB)
Concept Art
Download as ZIP file (2.28 MB)
Confederate Cavalry 1 (353 Kb)
Confederate Cavalry 2 (188 Kb)
Union General (272 Kb)
Broken Wagon (446 Kb)
Windmill Farm (244 Kb)
Confederate General (330 Kb)
Union Cavalry 1 (317 Kb)
Union Cavalry 2 (131 Kb)
Union Cavalry 3 (68 Kb)
Logos and Images
Download as ZIP file (1.68 MB)
Icon (1.53 MB)
Logo (159 Kb)