Resource Pack: Crystal Reign
July 16th, 2013
Purchase
Developers
Hunted Cow Studios
Criss Cross Games
Publisher
Release Date
8th May 2014
Website
Forum
Press / Business Contact
Social
Regular Price
USD $1.99
CAD $1.99
EUR €1.59
GBP £1.49
AUS $2.49
Crystal Reign takes the physics-based projectile flinging mechanic that works so well on touch screen devices, and mixes it with the action of arcade style shoot-em-up games. Players get to build a tower from a set of varied and powerful layers, then use to fend off an onslaught of magically powered robots which have unpleasant ideas of how to mingle with people.
Each of the offensive and defensive layers from which the player builds their tower offers different abilities that will help them survive the robots attempts at an apocalypse. Use the Repeater to fire a volley of Arcanite pellets at your foes while using the Hover Shield to block incoming projectiles.
As players progress through Crystal Reign, they unlock more layers and earn the resources to build a bigger and more powerful tower, all while taking on huge bosses that require skill and thinking to overcome.
Key Features:
Build your tower from seven varied and powerful layers.
Hear the backstory of the world, narrated by Kevin McNally.
Take on nine unique mechanical enemies.
Vanquish two giant bosses.
Three difficulty levels, including a hardcore arcade mode.
28 achievements to be earned.
After discovering a near limitless supply of power in the form of magical crystals, the world found itself in something of an arms race. In this quest for bigger and more zappy means of elimination scientists began to experiment with the crystals and from this, the Arcanalith were built. Drawing on the power of the crystals, these mechanical soldiers fought with such power that the people of the world were forced to leave their homes and take refuge in the mountains, far from the chaos below.
Centuries on, the Arcanalith have long since wiped each other out and the people go about their daily lives in their mountainous homes. However, unbeknownst to these peaceful villagers, far below the fog of war that separates the peaks from the old battlegrounds something has begun to stir.
As the Arcanalith rise from the earth, it is up to the player to knock them back down. To achieve this goal we'll be supplying various forms of siege weaponry and magical defences that we advise aiming at the mystical robots that will be attacking. Over time, players will earn new layers and be able to build taller towers as they move onwards to take on the biggest and most dangerous of the Arcanalith.
Features
Seven varied layers with which to fight the magical robot enemies.
15 different enemy types with 4 epic bosses.
16 Levels of frantic artillery style combat.
Multiple difficulties including an old-school Arcade Mode.
Coming to iOS and Android tablet platforms.
Press Releases
Videos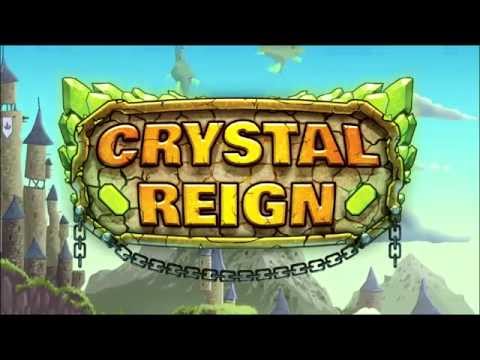 Gameplay Trailer
Screenshots
Download as ZIP file (1.92 MB)
Alpha Screenshot (1.92 MB)
Concept Art
Download as ZIP file (5.77 MB)
Enemies (2.09 MB)
Enemies 2 (3.19 MB)
Background (601 Kb)
Logos and Images
Download as ZIP file (27.02 MB)
Icon (516 Kb)
Logo (14.37 MB)
Criss Cross Games (569 Kb)
Criss Cross Team (1.23 MB)
Arcade Action (1.86 MB)
Design Your Tower (2.56 MB)
Hoards of Magical Robots (2.11 MB)
Unique Bosses (2.06 MB)
Three Challenging Modes (1.87 MB)