Hunted Cow announce BAFTA-winning game
October 2nd, 2013
View Resource Pack
Developer
Publisher
Release Date
1st November 2013
Website
Forum
Press / Business Contact
Social
iTunes
Google Play
Amazon Appstore
Publisher Hunted Cow Studios and developer Dapper Hat Games are proud to announce that Mr. Montgomery's Debonair Facial Hair will launch for iOS and Android this November.
This fast-paced 2D action-arcade game challenges players to become the ultimate Moustache Maestro under the barbershop tutelage of legendary stylist Mr. Montgomery. The facial hair of the eccentric patrons of the Debonair Facial Hair shop requires careful handling, but the local ruffians of Stashton Upon Sea are keen on ruining your masterpieces. Players must fend off sharks, swat killer bees, keep circus clowns out of mischief, save the barbershop from disappearing into a black hole, and more.
Mr. Montgomery's Debonair Facial Hair is a wacky, all-ages game that features six unique customers, 186 crazy moustache styles, 11 devious ruffians, 40 challenging achievements, humorous dialogue, and an innovative combing mechanic. It includes voicework by Kevin Parr (www.kpvoiceovers.com) and Gwendoline North.
Facebook: https://www.facebook.com/DebonairFacialHair

Twitter: https://twitter.com/HuntedCow

Press DropBox: https://www.dropbox.com/sh/7tyoh43j707pf1d/3k-nT_ohDj

Trailer: http://www.youtube.com/watch?v=3ISVtB3ZN3U
About Dapper Hat Games:
Dapper Hat Games is a graduate development team from the University of Abertay Dundee in Scotland. It originally formed to participate in the university's 2012 Dare to Be Digital competition, which lasted nine weeks, with its debut game Mr. Montgomery's Debonair Facial Hair.
In March 2013, Dapper Hat Games won the BAFTA in Scotland New Talent Award for Best Game, which kickstarted development for the second time. Despite troubles to secure funding, the group of close friends and passionate developers stuck together and are finally ready to release the game with publishing partner Hunted Cow Studios in November 2013. The studio currently consists of six members.
Videos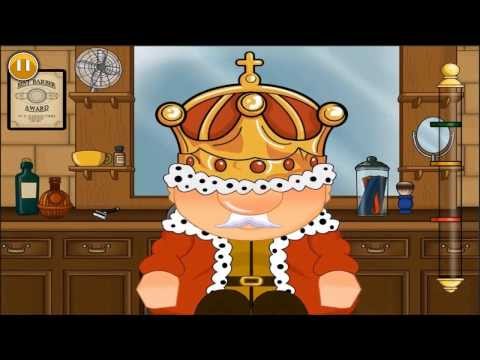 Gameplay Trailer
Screenshots
Download as ZIP file (5.53 MB)
Screenshot 1 (710 Kb)
Screenshot 2 (715 Kb)
Screenshot 3 (820 Kb)
Screenshot 4 (765 Kb)
Screenshot 5 (773 Kb)
Screenshot 6 (676 Kb)
Screenshot 7 (640 Kb)
Screenshot 8 (565 Kb)
Concept Art
Download as ZIP file (2.65 MB)
Farmer Joe (143 Kb)
Sailor (189 Kb)
Scotsman (163 Kb)
King (220 Kb)
Bearded Lady (123 Kb)
Icon (514 Kb)
Developer Logo (556 Kb)
Team Photo (827 Kb)