Eldevin Patch 1.17: Flying High Released
July 16th, 2014
View Resource Pack
Developer
Publisher
Founder Packs
Website
Forum
Press / Business Contact
Social
Regular Price
Free to Play
Hunted Cow Release Patch 1.17: Flying High for Eldevin
Elgin, Scotland July 16th, 2014 - Hunted Cow Studios have released Patch 1.17 for Eldevin, their free-to-play 3D MMORPG, bringing mounts to the game for the first time. Eldevin is playable in browser or through a dedicated desktop client. Update 1.17 features 12 new mounts that can be obtained in a variety of ways. Players can start collecting mounts by visiting the Riding Trainer near the Eldevin Fountain. Other mounts can be obtained via crafting, purchased for Eldevin Points or Valor Points and found as drops from certain powerful monsters. One mount is obtainable only as an achievement reward. Mount speed will be tied directly to the level of riding skill possessed by the player's character. Riding skill comes in three levels, with each level offering a 20% increase in speed. For example; at level one your character will travel at 120% speed, regardless of which mount they're on. At level two they'll travel at 140%, while at level three they'll travel at 160%. Level one riding skill costs 5 gold to learn, level two costs 250 gold, and level three costs 1000 gold. We've also made some changes to weapon drops, adding in rare weapons which have all their attributes generated randomly, and we've updated trash drop in level 40 and 45 dungeons to drop components for the crafted mounts. The full patch notes are below:
Mounts
Mounts are now available, visit the riding trainer in Eldevin City to learn more about mounts. The riding trainer will teach you the mount skill which is tiered and can be learned/increased for gold, there are currently 3 levels of training, each level will increase your speed by 20% per level. The following 12 mounts will be collectible :
Crafted (crafted mounts are tradable)
Mystical Carpet (Tailoring level 40)
Blackwing (Leatherworking level 40)
Green Whirlygig (Armorsmithing level 40)
Gold
Arcane Disc (1 gold)
Zorskaar (250 gold)
Eldevin Points
Red Whirlygig (1000 EP)
Enzio Rocket (2500 EP)
Valor
Valor Disc (5000 valor points)
World Drops
Plasma Disc
Wings of Zephyr
Azraq Carpet
Achievement Reward
Emerald Wings (collect 10 mounts)
General
New rare weapons which have all their attributes randomly generated have been added to many loot tables throughout the game.
Trash drops in level 40 and 45 dungeons have been replaced with new components required in the crafting of mounts.
Newly learned spells will highlight now if they appear on the spell bar. Improved the logic for random rolls for group loot.
Added link to the login page if you've lost your password.
Added confirm message when un-equipping bags.
Bug Fixes
Fixed issues with a number of talents not correctly applying damage in preparation for the upcoming talent patch. We're matching their tool-tips so what is said on the tool-tips correct now, in some cases the damage on skills may have been less than the talent said. (around 3%) The following talents are affected are :
Chilling
Biting Cold
Concussion
Impalement
Fragmentation
Swift Execution
Overpowered
Apocalypse
Blot Out the Sun
Vortex
Wrath of Vulcaetus
Zealous Defender
Fixed an issue with the Drum Fed Crossbow having incorrect damage than expected for a dropped heroic at it's level.
Fixed some height issues in certain tool-tips.
Resolved an issue where Squamanta wouldn't drop the Lost Sword of Othalo after Advanced Combat had been completed.
~The Eldevin Team
Videos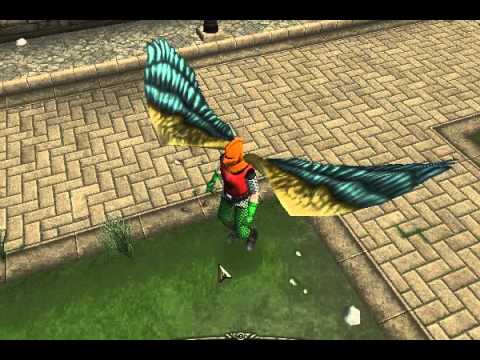 Wings of Zephyr Video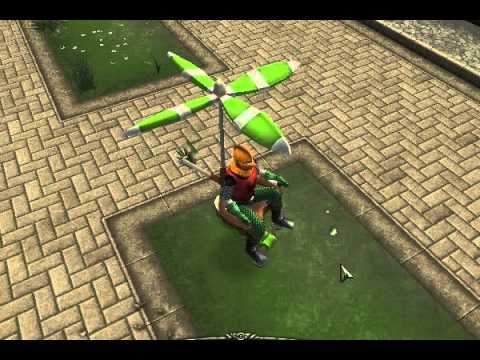 Green Whirlygig Video
Screenshots
Download as ZIP file (785 Kb)
Arcane Disc (192 Kb)
Mystical Carpet (141 Kb)
Green Whirlygig (184 Kb)
Mount Trainer Eldevin City (293 Kb)