Resource Pack: Tank Battle: NA
January 21st, 2013
Purchase
Developers
Publisher
Release Date
January 2013
Website
Forum
Press / Business Contact
Social
Regular Price
USD $1.99
CAD $1.99
EUR €1.59
GBP £1.49
AUS $2.49
Fight for control of North Africa during WWII. Utilize new mechanics, such as flanking, 'move and shoot', troop transports and veteran units. With 36 unit types Tank Battle: North Africa is an epic strategy game including detailed battles that will keep you coming back for more!
Features
5 Mission First Strike Tutorial Campaign.
8 Mission Hope and Glory British Campaign.
8 Mission Stars and Stripes American Campaign.
36 Unit Types.
Features British, American and German forces.
Flank Attacks
High Definition World War II Graphics.
Hours of Gameplay.
6 Pass & Play Multiplayer Scenarios.
Game Center Achievements and Leaderboards.
Universal App (Works on iPhone & iPad)
Purchase Extra Campaigns.
Press Releases
Videos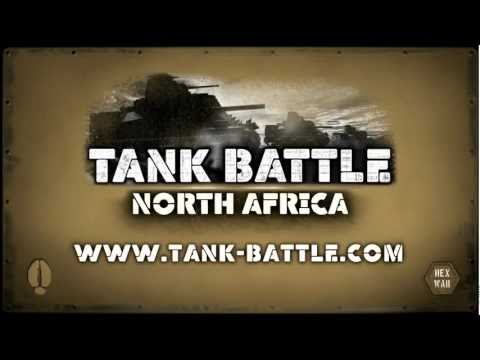 Gameplay Trailer
Screenshots
Download as ZIP file (23.14 MB)
iPad 1 (4.82 MB)
iPad 2 (2.83 MB)
iPad 3 (5.24 MB)
iPad 4 (5.16 MB)
iPad 5 (5.09 MB)
Concept Art
Download as ZIP file (762 Kb)
German Infantry (89 Kb)
German Opel Truck (76 Kb)
German SDKFZ-222 (89 Kb)
British Churchill (85 Kb)
British M3 Lee (81 Kb)
M7 'Priest' (81 Kb)
US Jeep (88 Kb)
US M3 'Stuart' (88 Kb)
US M4 'Sherman' (84 Kb)
Logos and Images
Download as ZIP file (417 Kb)
Icon (371 Kb)
Logo (53 Kb)